Deb Winburn-Antovoni MD, FAAP
For as long as I can remember, I have wanted to be a doctor. Growing up on a small farm in Northeast Missouri, lambs, cats, dogs, and calves were some of my first patients. As I grew older, I realized that I not only loved my interactions with people, but also possessed a deep passion for helping those in need. After high school graduation, I entered the University of Missouri-Kansas City's 6 year medical program. It was a perfect match for me! Upon graduation, I served 5 years of active duty in the United States Navy.
Through that experience, I was able to experience living on the east coast, overseas in Japan, and finally, in Chicago. I was able to practice medicine as a Pediatric Intern, an Emergency Medicine Physician (General Medical Officer), and an Assistant Team Director in the Medical Clinic and the Great Lakes Naval Training Center. All three experiences contributed to my overall ability to treat the whole patient as a primary care resource, and to my deep sense of patriotism for the United States and for the men and women who serve to
protect it.
One type of unique overseas medical experience afforded by my time in the Navy was my participation in Combat Casualty drills. I learned that I possess the ability to remain calm in situations literally overflowing with chaos. What better training for a life as a mom and Pediatrician! Subsequently, I returned to Children's Mercy Hospital where I finished my Pediatric Residency.  Hands down the best "learning" opportunity of my life has been motherhood! I have 3 great kids-Sarah, Andrew, and Chris. It is hard for me to believe that my daughter is already 20, and that I have been in Primary Care for nearly 23 years now. I still marvel at how much I love my job, and how much there is left to learn! Trying to balance the challenges of parenting with a full-time practice has not only stretched me to new limits, but also is deeply satisfying.
I hope that I bring a unique combination of diverse past practice opportunities, knowledge of current scientific research, the practical experience of being the mom of 3 kids-one with special needs, and the integration of what you my patients and families have taught me. Thank you so much for the privilege to partner with you in care of your kids!
– Deborah K. Winburn-Antovoni,  MD FAAP
Todd Bush MD, FAAP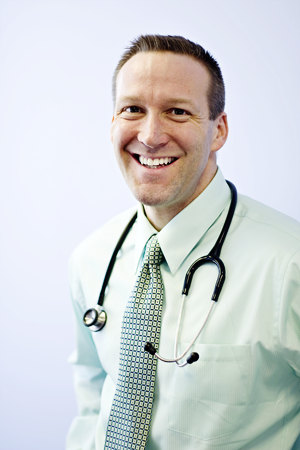 Growing up in Lincoln, Nebraska, I knew I loved medicine at a young age. As a child I struggled with allergies and asthma ("attacks" as they were called back then).  Frequent visits to the doctor's office, emergency rooms and two hospitalizations left a big impression on me.  Health is not something to be taken for granted.  I experienced first hand just how critical it is to have compassionate and knowledgeable doctors and nurses looking out for me.
After college at the University of   Nebraska, I went on to UNMC in Omaha for medical school. A rural pediatrics rotation in Hastings Nebraska, taught me that being a pediatrician doesn't stop when the office closes. These doctors were dedicated to their community as well.  Providing access to patients is critical, because medical needs don't always happen during "banker's hours".  This is why I choose to work a full time schedule (and beyond!) to meet my patient's needs.
Residency at Children's Mercy Hospital introduced me to how expansive and complex pediatric medicine can be. I have a great many mentors from that hospital that are now just a phone call away, available to help understand this ever changing specialty.  I take pride in staying abreast of the field of pediatrics and have continued to learn the art of medicine over the last 13 years from my colleagues, my parents, and most of all my patients!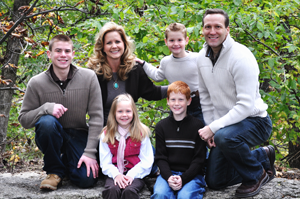 Children's Mercy also introduced me to my lovely wife, Teri. She was working as a nurse when I had the good fortune to rotate through the Neonatal ICU. Raising four children puts life and work into perspective like no other experience.  Perhaps, unique to being a father is the shared understanding I have with my parents of the trials and tribulations of parenthood. It's never easy being a parent, but such an important role and responsibility! Empathy for the families I care for will be woven into all that I do as your pediatrician.
Compassion for my patients, commitment to my community, access for my families, and knowledge of the specialty of pediatrics are what I have to offer as your child's pediatrician.  Thank you for considering me, and I hope to see you soon!
– Todd Bush MD, FAAP
Niva Shakya MD, FAAP
I was born and raised in Nepal. Growing up I had fun experiencing mountain trekking and white water rafting. As a child I remember living in the most rural and underserved areas of Nepal. My parents were doctors and they chose to leave the city life and live in areas where they could make a difference in health care. This act of selflessness always inspired me to become a doctor.
I went to medical school at Manipal College of Medical Sciences in Nepal. I was fortunate to receive one of the best medical trainings in Nepal. While rotating through pediatrics during medical school, I developed an interest in pediatrics. I was intrigued by the impact a pediatrician makes in a child's life and the contribution they provide to nurture them into a healthy adult. I could not help wondering about my friend who had polio. He helplessly sat in a corner and watched us play catch and run. Proper advice from his pediatrician to get vaccinated could have changed his life!
In search of advanced health care training, I came to the US. For a year I volunteered to spend time in research. It was a great opportunity to learn another equally important aspect of medicine. I had my pediatric residency training from one of the busiest hospitals in the country, John H Stroger Hospital of Cook County, in Chicago, IL. I feel proud to be associated with a hospital with historical significance. I had the opportunity to take care of people with different ethnicities and backgrounds with varied diseases. Having all the subspecialty care in the hospital and rotating through them helped enrich my experience further.
After completing my residency training I moved to Wisconsin. I practiced in Wisconsin before moving to Kansas City. I was sad to leave a quiet country life, but I am equally excited to settle in the bustling city life in Kansas City.
On Thanksgiving day, I gave birth to my son who is almost 3 years old now! I feel I have become a better pediatrician after being a mom. Now I can relate to moms as I have gone through my share of fussy baby, picky toddlers, temper tantrums and sleepless nights to tend to a sick child. Being compassionate, updating myself each day with the ever changing medical field and asking for expert advice when necessary are three things I consider of the utmost importance to practice pediatrics. I strive to work to the best of my ability so I can give immense satisfaction to my patients and their families! Thank you for giving me the privilege to take care of your child, the most precious part of life!
– Niva Shakya MD, FAAP
Carlos Morales, APRN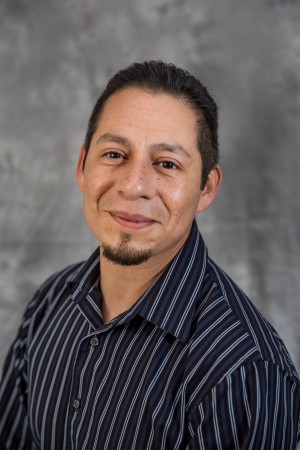 I am a Kansas native and come from a very large, close-knit family.  My friends and family call me the "baby whisperer", because I have a way with children. Early on, my grandma urged me to work with kids. I took her advice, and I've loved every bit of it.
After completing my undergraduate studies at the University of Kansas, I spent several years working with chronically ill children including two years as a pediatric hospice nurse. For the next 8 years. I worked in a pediatric clinic as a staff nurse.  In 2006, I graduated with honors from the University of Missouri Kansas City, receiving my Masters in Nursing as a Pediatric Nurse Practitioner. Since that time, I have worked in pediatric primary care — a great experience for me.
I have been married to my wife, Janet, for 13 years. We have two wonderful children: Morrigan and Logan. I look forward to getting to know each of you and building lasting relationships here at Premier Pediatrics. Hope to see you soon.
– Carlos Morales, ARNP
Ashley Ahring, P.A.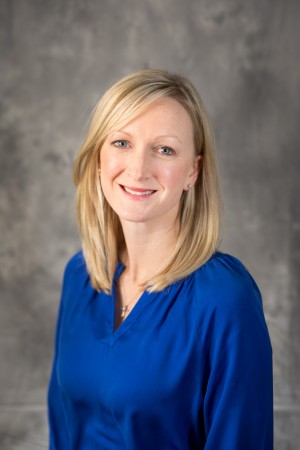 I grew up in Mid-Missouri and could not wait until I was old enough to "volunteer" at a hospital.   At  age 14, I loved taking care of others, and I was fascinated with the medical field. I obtained a Bachelor degree in Exercise Science at Truman State university, and then a Master of Medical Science Physician Assistant degree from St. Louis University. I took my first job as an Emergency Room Physician's Assistant in Lexington, Kentucky. I worked there for 2 years before moving to Kansas to be closer to family.  I then worked the next 7 years in the ER at Olathe Medical Center before joining Premier Pediatrics in the spring of 2013.  I gained tremendous knowledge and experience treating all types of acute pediatric patients. I feel even more of a connection to the pediatric patient and their family after becoming a parent, myself. 
I have been married to my husband, Dan, for 10 years and we stay busy with our vibrant and happy 3 1/2 year old son, Nolan and 9 month old daughter, Adelyn. Both bring us tremendous joy and has allowed me to be a better practitioner as I can now relate to other parents. We enjoy staying active and love being outdoors, whether that's running, hiking, skiing, going to the park, our family farm or just playing in the backyard.
I am passionate about healthy lifestyles and disease prevention. I enjoy educating patients and their families on their illness or condition, treatments, and lifestyles and want to be an integral part of improving the health and well being of our children.  I am excited to be a part of the Premier Pediatrics team, and I am eager to meet you and your family.
– Ashley Ahring, P.A.
Amy Higgins, APRN
I was born in Maryville, MO, but moved to Colorado Springs, CO where I spent the first 10 years of my life (I do still miss the mountains). My family moved back to the Midwest when I was 11 years old. I attended both middle school and high school in Olathe, KS. Growing up, I always knew I wanted to be a nurse! After high school, I attended both Kansas State University and St. Luke's College of Nursing, where I earned my BSN.
The majority of my nursing career was spent in the Emergency Room at both Children's Mercy and Olathe Medical Center. Additionally, I worked as a school nurse for two years in the Olathe School District. After working as a nurse for 10 years, I decided to return to school to pursue a Master of Science in Nursing and become and Advanced Practice Registered Nurse (APRN). I have spent the past two years working in a family practice office treating both children and adults in the walk-in/urgent care setting. I have always had a passion for working with children and was thrilled with the opportunity to join Premier Pediatrics in August 2014.
I currently live in Gardner, KS with my husband, Patrick, our two children, and our chocolate lab "Sweetie". My daughter, Edie, is 11 years old and quite a busy sixth grader with band, piano, volleyball and choir. My son, Cole, just turned 8 years old and is in 2nd grade. He loves playing baseball year round and just recently started piano lessons. Our family keeps quite busy with baseball, volleyball, piano, band and choir activities. In our free time, we love to go camping, boating and fishing at our favorite lake in Melvern, KS.
I am excited to be a part of the practice here at Premier Pediatrics and look forward to meeting your family soon!
– Amy Higgins, ARNP